An Analysis of Students' Difficulties in Using Online Media during Online Learning Process of English Language Education Study Program
Lianada Rizky

Hidya Maulida

stkip pgri banjarmasin

Yasyir Fahmi Mubaraq
Abstract
Today, education has changed into a technological system. The face-to-face classes have to be changed to online classes because of the pandemic. It forces the students to increase their ability to use technology to support their online courses. Moreover, the students must have an internet connection to make the online class running well. Furthermore, online learning is necessary for the teacher or learners to make the course running as long as they feel comfortable and enjoys the session through video conference or share the file and assignment.
This study was conducted to analyse the difficulties faced by the students in using online media during online learning process. The method used in this research is a quantitative approach. Moreover, the data was obtained through questionnaire and interview. The sample of this study was 24 seventh semester English Language Education Study Program students of STKIP PGRI Banjarmasin.
The results of this study indicated that there were three main difficulties faced by the students during online learning process. The difficulties were experiencing technical glitch such as unstable internet connection and the use of internet quota; difficulty in understanding the materials; and difficulty in interacting and communicating with the lecturers and classmates.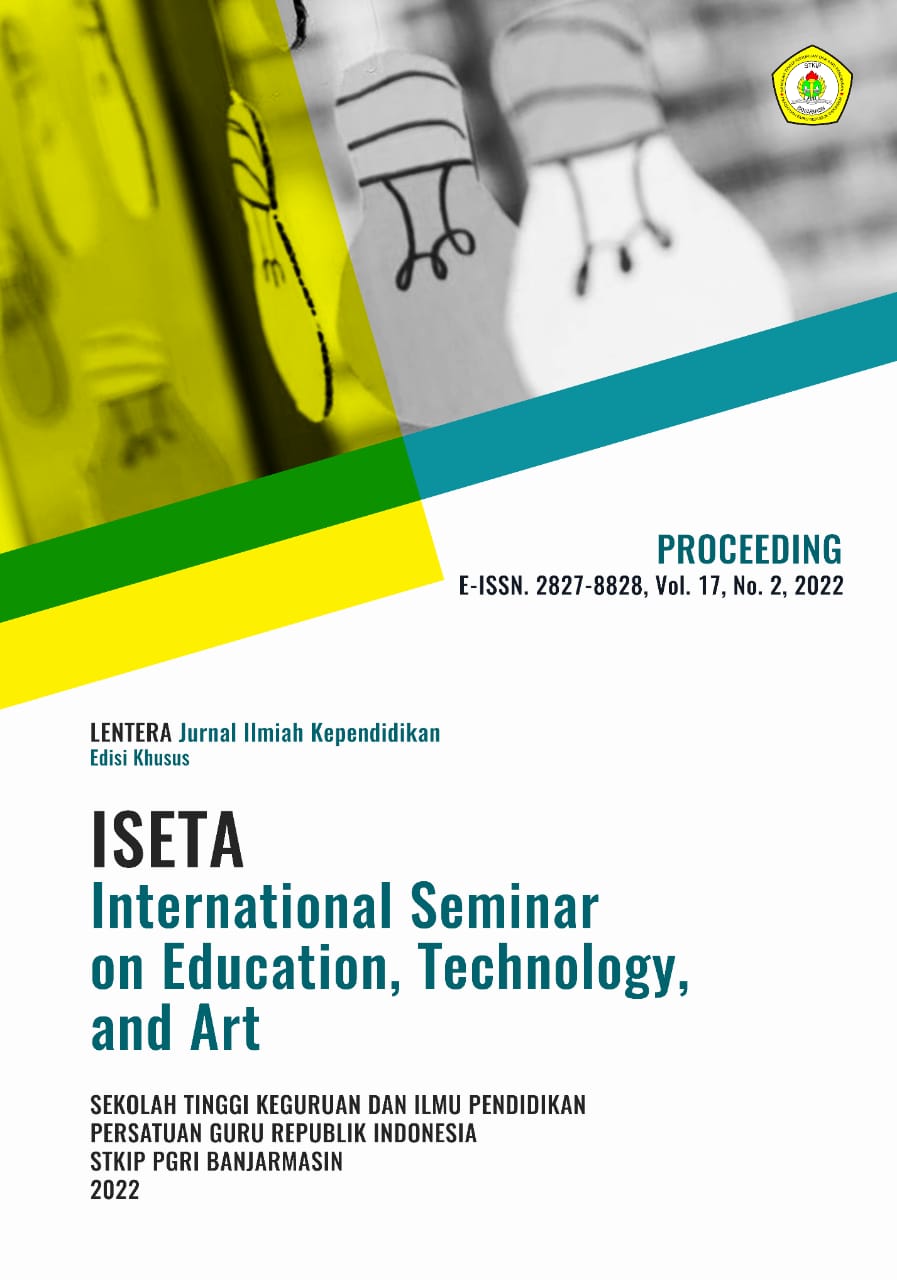 How to Cite

Lianada Rizky, Hidya Maulida, & Yasyir Fahmi Mubaraq. (2022). An Analysis of Students' Difficulties in Using Online Media during Online Learning Process of English Language Education Study Program. Lentera: Jurnal Ilmiah Kependidikan -- Edisi Khusus ISETA, 33-41. https://doi.org/10.33654/iseta.v1i0.1854

Abstract viewed = 127 times PDF downloaded = 96 times